The powerful teachings of Alma - the High Priest according to the words of God Alma 5-7
Attention Activity: Meditation/Self-inspection
What is Meditation?
What is Self-inspection? When should we do this - weekly at the sacrament!
Self-Reflection and Safety
Ensign Dec 2015 - Melvin J Ballard
We want every Latter-day Saint to come to the sacrament table because it is the place for self-investigation, for self-inspection, where we may lean to rectify our course and to make right our own lives, bringing them into harmony with the teachings of the Church and with our brethren and sisters. It is the place where we become our own judges.
… No man goes away from this Church and becomes an apostate in a week, nor in a month. It is a slow process. The one thing that would make for the safety of every man and woman would be to appear at the sacrament table every Sabbath day. We would not get very far away in one week—not so far away that, by the process of self-investigation, we could not rectify the wrongs we may have done. … The road to the sacrament table is the path of safety for Latter-day Saints


What is the difference between Self-Inspection and Self-Deception?
New Testament Lesson 44
(1-3 John)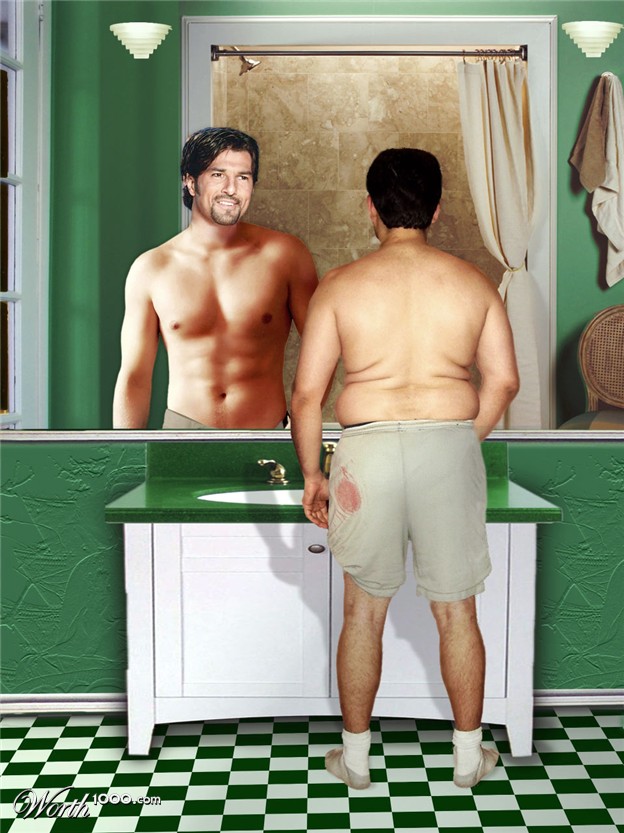 What does it mean to Ponder?
1 Timothy 4:15 Meditate upon these things!
Meditation is a form of prayer: Teachings of David O Mckay
"The trouble with most of our prayers is that we give them as if we were picking up the telephone and ordering groceries—we place our order and hang up. We need to meditate, contemplate, think of what we are praying about and for and then speak to the Lord as one man speaketh to another" (Gordon B. Hinckley,Teachings of Gordon B. Hinckley, 469 Ensign march 2004).


In our Lesson today Alma is asking his hearers to do an honest self inspection of their state in order to repent.
We must also do the same... during our life to make sure we retain a remission of our sins and stay in a "Saved" state.
Alma and the purposes of his preaching to his people
:
Alma 4:19-20 - Why alma gave up the office of Chief Judge
Preach the word of God - stir them up in
remembrance

pull down
pride
,
craftiness
and
contentions

no way to reclaim them save in
bearing down in pure Testimony against them


Testimony of the word - according to the spirit of revelation and prophecy


Today we are discussing what it means to be truly converted!
One of the most powerful discourses in the whole Book of Mormon - a speech given by Alma the younger to the people of Zarahemla!
Let us examine this and apply it to ourselves through reflection and self-introspection!
Alma teaches his people about changing their hearts - reviews history

Alma 5:10-13 - On what grounds/conditions is an individual saved?
Being saved means being redeemed from the bands of death and hell.
Your fathers had a mighty change wrought in their hearts - humbled themselves and trusted in god to the end

Alma 7:14-16 - Means by which salvation comes
Repent and be bon again - washed from your sins, have faith in Jesus Christ
Lay aside every sin repent and enter into a covenant through baptism
whosoever doeth this until the end will have etenal life!

John 3:3-7 - Except a man be bon again he cannot see the kingdom of God.

What does it mean to be spiritually rebon?
What does it mean to have a change of heart? Is it the same thing as being spiritually rebon?
What are the grounds/conditions of our salvation? What is salvation? What is etenal life?

Thus salvation is two-fold:
#1 SIN - The remission of ones sins so that they are found clean before God - retun to his presence
#2 DEATH - Freedom from the result of Adams Transgression and the reception of a resurrected Body.


As Alma continues his discourse to these individuals of the church he will ask them a series of questions.
We should meditate and review these questions in self-appraisal as he asked them to.

Alma 5:14 Have ye spiritually been bon of God?
Have ye received his image in your countenance?
Have ye experienced a mighty change in your hearts?
Alma 5:15
Do ye exercise faith in the redemption of your creator?
Do you look forward to a glorious resurrection?
Do you look forward to a judgment?
Alma 5:16
Can you imagine the Lord saying - come unto me blessed?
Alma 5:17-18
Can you imagine coming before God - with a perfect recollection of all your guilt?
Alma 5:19-21
Can you look up to God having his image in your countenance? - when ye have subjected yourselves to the devil!
No person can be saved except their garments are washed white
Purified through the blood of the redeemer of the world
Why do you think Alma asks them these questions?
He was attempting to get them to think about their own current state and final state if they were to die now.
Do you think that he was attempting to prick their conscience concening their own guilt?
Yep
Can guilt be a means by which an individual is prompted to repentance?
It can be - and it can also be destructive if not moderated.
Why did he bring up the resurrection - in correlation to their guilt?
In the resurrection - we have perfect recollection!
How can self-reflection and introspection be of benefit to us in our life?
Do we meditate/reflect upon our own sins - and how we can repent/overcome them?
What do you think it means to have his image in our countenance? What is a countenance?
The acts/thoughts/intents of an individual are written into our own bodies as we live. They affect the way that an individual looks in a very direct manner. If our thoughts intents and actions are centered in God his "Image" will be in our countenance.
Section 88:67-68
If your eye be single to my glory your whole bodies shall be filled with light!
What does it mean to have our garments washed white?
Holy Ghost - Purifier of Men - Method of salvation.

What is the garment of the spirit?
Our bodies.
D&C 84:33-34
sanctified by the spirit unto the renewing of their bodies
TPJS pg 22
Purge out old blood - transform him into seed of Abraham
Alma describes to them the state of the wicked - unable to enter into God's presence
Alma 5:22-25
22 How will you feel standing before God - garments stained with blood and sin
23 they will testify of your murders and wickedness
24 Can such a one sit in the kingdom of God?
25 I say unto you Nay, or you make God a liar - no unclean thing inherit kingdom
How is our bodies stained by sin - how does this relate to the image of God in our countenance?
Does righteous living change our bodies?
Yes!
Section 88:27-32
We are quickened by that glory our bodies are presently quickened by!
How do our bodies testify of our own wickedness?
Elder Bruce R. McConkie said: "In a real though figurative sense, the
book of life
is the record of the acts of men as such record is written in their own bodies. … That is, every thought, word, and deed has an [effect] on the human body; all these leave their marks, marks which can be read by Him who is Etenal as easily as the words in a book can be read" (
Mormon Doctrine,
2nd ed. [1966], 97).
Ensign April 2014
How does repentance renew our bodies? The Holy Ghost actually changes our bodies -
TPJS pg 22
Purge out old blood - transform him into seed of Abraham
If you have received his image and have experienced a change of heart - can you feel so now?
Alma 5:26-27
If you have received a change of heart - do you so now?
Alma then asks them some questions to determine if they have retained a remission of their sins.
Alma 5:27-31
27 Have you been sufficiently humble?
28 Are you stripped of pride?
29 Are you stripped of envy?
30-31 Do you make a mock of your brother?
What do these terms mean? What is Pride, Envy, Mocking another?
Are we doing these sins ourselves as well?
How can we mock someone and not even know we are doing it?
God invites all men to repent - and come unto him
Alma 5:32-39
32 repent repent all workers of iniquity
33-35 invitation to all men - come and partake of life freely and be saved
36-39 Whosoever doeth not good shall moun - and not be of Christ's flock
39 If your not of Christ's flock then you are of the Devils flock
In the gospel of Jesus Christ you are either in or your out. There is no grey area.
Moroni 7:10-12


Bitter fountain cannot bring forth good fruit - either Christ or Devil
Alma speaks to them in the energy of his soul!
Alma 5:43-49
I love this scripture - each of us should gain a testimony such as this!
43 I speak in the energy of my soul - plainly you cannot err
44 I am called to speak after this manner - I am commanded to testify
45 Do you not suppose I know of these things myself?
46 They are made known unto me by the Holy Spirit of God
47 It has been shown me that the words of our fathers are true
48 I know of myself that what I shall say to you is true - Jesus shall come and redeem all man
49 This is the Order after which I am called
Alma specifically lists their sins and iniquities!
Alma 5:53-56
53 puffed up in pride - costly apparel - hearts upon riches
54 supposing ye are better than one another - persecution of church
55 tuning backs upon the poor and needy
56 persist in your wickedness - without repenting
Does our church/family/nation have any of these sins as part of its nature?
What do you think he means by costly apparel - and hearts upon riches?
How much time do you spend on Gospel vs worldly endeavors?
Do we tun our backs upon the poor and needy?
Do we think ourselves better than another? How is this the nature of pride? Enmity toward God and man!
The church is set in order:
Alma 6:1-4
Ordained leaders/teachers to preside/watch over the church.
Whoever repented and were baptized became members
whoever did not repent - were blotted out and not numbered among righteous
Why is this such an important part of the gospel?
What does it mean to have their names blotted out? How important is your membership in the church - See Lesson 39