Welcome to the Site!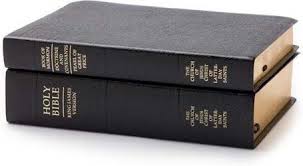 This is a site dedicated to a study of the Gospel of Jesus Christ as taught in the scriptures. This site provides supplementary information, lesson plans, commentary and information that may be helpful to teachers, and individuals in their personal study of the scriptures. This site is not an official Church site, nor is it endorsed by the Church, but simply represents the personal research and testimony of the author.
Why a site dedicated to Gospel Doctrine?
Encourage individuals to make their scripture study an in-depth experience, to not just read the scriptures but "Study" them. It is difficult to "Feast upon the words of Christ" without pondering, praying, and seeking for the deeper meanings of the scriptures.
Provide addition information for any "Come Follow Me" classes that desire to use this material :)
Provide supplementary materials to teachers of the gospel to help them prepare lessons to teach by the spirit and encourage the spirit of revelation to inspire them and their students to have stronger testimonies of Jesus Christ.
Receive additional insights from readers. Please feel free to email me with any comments/concerns!
Who am I?

My name is Theron Bird. I have been a member of the Church of Jesus Christ of Latter-Day Saints all my life. I grew up on a small farm in in eastern Washington. My interest in the gospel began with being taught in my youth by my parents, and then continued through high school with my attendance in early morning seminary. I served a mission in Japan, and after returning continued my studies at Brigham Young University. While there I met my wife Laureen, who is the love of my life! We have been married for over 25 years and have 4 children. I have served in many callings over the years. Some of them include Bishopric Councilor, Seminary Teacher, Scout Master, and Primary Teacher. I claim no special authority, save being a man with a "Testimony of Jesus Christ", a holder of the priesthood, and one that
is ready in all times and places to give an answer to every man that asketh you the reason of the hope that is in me
.
I am an avid learner, and seek the "Truth" in everything that I study whether it be secular, or religious. While trying to learn something new everyday, I do not shy away from difficult questions and believe that even if we don't know the answer now... eventually we will and It will all make sense. The truth really can and will combine together unto one great whole!
What if you find something wrong with the site?
If you find anything wrong with the site or the doctrine that is being taught please
contact me
! My goal is always to teach correct doctrine substantiated by the "Scriptures". I do reference additional informational items, but try to keep all doctrine substantiated by direct scriptural reference.
Doctrinal Disclaimer.
The following information is provided as a service to users of this site. I have to my best ability confirmed that the information herein is doctrinally correct, but this website is not an official site of the church and I do not claim to represent the church in any way. I would request you follow the admonition of Paul to
prove all things hold fast to that which is good
.
What is Mormon Doctrine and how is it to be determined?
Mormon Newsroom - article 4 May 2007
Not every statement made by a Church leader, past or present, necessarily constitutes doctrine.
Some doctrines are more important than others and might be considered core doctrines.
The mistake that public commentators often make is taking an obscure teaching that is peripheral to the Church's purpose and placing it at the very center.

Joseph Fielding Smith clarifies how members need to compare what church leaders teach to the standard works:
It makes no difference what is written or what anyone has said, if what has been said is in conflict with what the Lord has revealed, we can set it aside. My words, and the teachings of any other member of the Church, high or low, if they do not square with the revelations, we need not accept them. Let us have this matter clear. We have accepted the four standard works as the measuring yardsticks, or balances, by which we measure every man's doctrine. You cannot accept the books written by the authorities of the Church as standards in doctrine, only in so far as they accord with the revealed word in the standard works.
Doctrines of Salvation, comp. Bruce R. McConkie, 3 vols., (Salt Lake City: Bookcraft, 1954–56), 203.